Emergence of Modern Baduk
Until the end of the Chosun period, Sunjang Baduk exclusively was played in Korea. Around the beginning of 20th century, the international rules of Baduk became just as popular. The Japanese improvements leading to modern Baduk were readily accepted. During the early decades of the 20th century both styles were played with equal support. Modern Baduk gradually took the limelight, backed by public perceptions of the superiority of 'modern' cultures.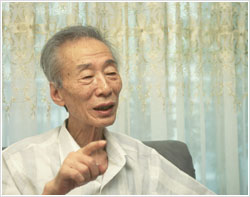 This phase saw: the first private Kiwon (Baduk club) at Min Young-whee' s country mansion Sanjung- byeoljang ; the first Chosun Baduk Championship, which was sponsored by the Maeil Sinbo (Daily News); and the launch of the Baduk magazine Sinjung Kibo. Having returned from studies in Japan, the pioneer Cho Nam-cheol became the catalyst of modern Baduk.
He privately formed the Hansung Kiwon in 1945,which was the mother organization of the KBA (Hanguk Kiwon), via the intermediate Chosun Kiwon and Daehan Ki won. This can be considered the birth of modern Korean Baduk.
Under the auspices of the Daehan Kiwon, a major tournament was held in 1950. From this and successive regular tournaments a professional grading structure emerged.
Social Acceptance of Modern Baduk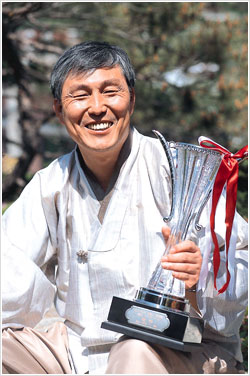 In January 1955, the KBA was tentatively formed, holding a professional grading tournament. Following its formal incorporation, the first KBA promotion tournament for non-professional players was held in June of that year. This period saw the beginning of a wider social acceptance of Baduk, official sanction helping the game to attract a wider audience.
In 1956 the first national championship was held, sponsored by Donga Daily News, between the many rivals for the Kuksu title; the event, now known as Kuksu Tournament, continues to this day. In 1959, the Five Strong Players ' Tournament was initiated, which has become the Paewang Tournament sponsored by Seoul Daily News. Many further competitions followed.
The pioneer Cho Nam-cheol dominated the tournaments held in the 1950 'sand 60' s. After returning from studies in Japan in 1963, Kim In started his assault on Cho Nam-cheol' s throne. Kim In held the leading position in Korean Baduk until the mid 70' s, when Cho Hun-hyun succeeded to the crown. A brief upheaval in the KBA Then coincided with beginning of a 15-year rivalry between Seo Bong-su, and Cho Hun-hyun, who became professional in 1962 at the age of nine and returned from studies in Japan in 1974. Despite this challenge Cho Hun-hyun dominated the titles for 15 years, gaining ten consecutive Kuksu titles and 16 consecutive Paewang titles, a world record. Through the reigns of Cho Nam-cheol, Kim In and Cho Hun- hyun, the general quality of play improved immensely.